Utopian Dreamstate Trend Prediction Report - SS21
View this project live
here
The Brief:
Create a trend prediction report for Free people focusing on two areas:
1. FP Movement -
Sustainable female activewear.
2. Wholesale and international growth strategy -
Instore and Digital visual merchandising.
Response:
The produced trend report titled 'Utopian Dreamstate', focuses on the growing multi-faceted world of dreams. Whether that involves interpreting our dreams and belief in astrology to understand hidden desires, or manifesting waking dreams to make personal Utopia's a reality.
Through 2021 people were moving beyond normality into dreamscapes that can both reveal and realise. Looking at this trend in action, I designed a hypothetical activewear collection based on the astrological elements along with tailored sustainable innovations.
My team andI also explored VM and wholesale, looking at the retail experience should transport and uplift the consumer into a Utopian-dreamlike-state.
Roles within creative team:
·
Project Manager - leading, managing, overseeing and assisting a team of 5.
·
Researcher
·
Report Layout Artist
Feedback:
"Wow, I'm so impressed by this report, it has such a high level of attention to detail and has been done to such a professional standard - it's much better than a lot of work I have actually seen in industry. Really great job."
- Louie Canillas, Assistant Merchandising Coordinator for Wholesale, Free People.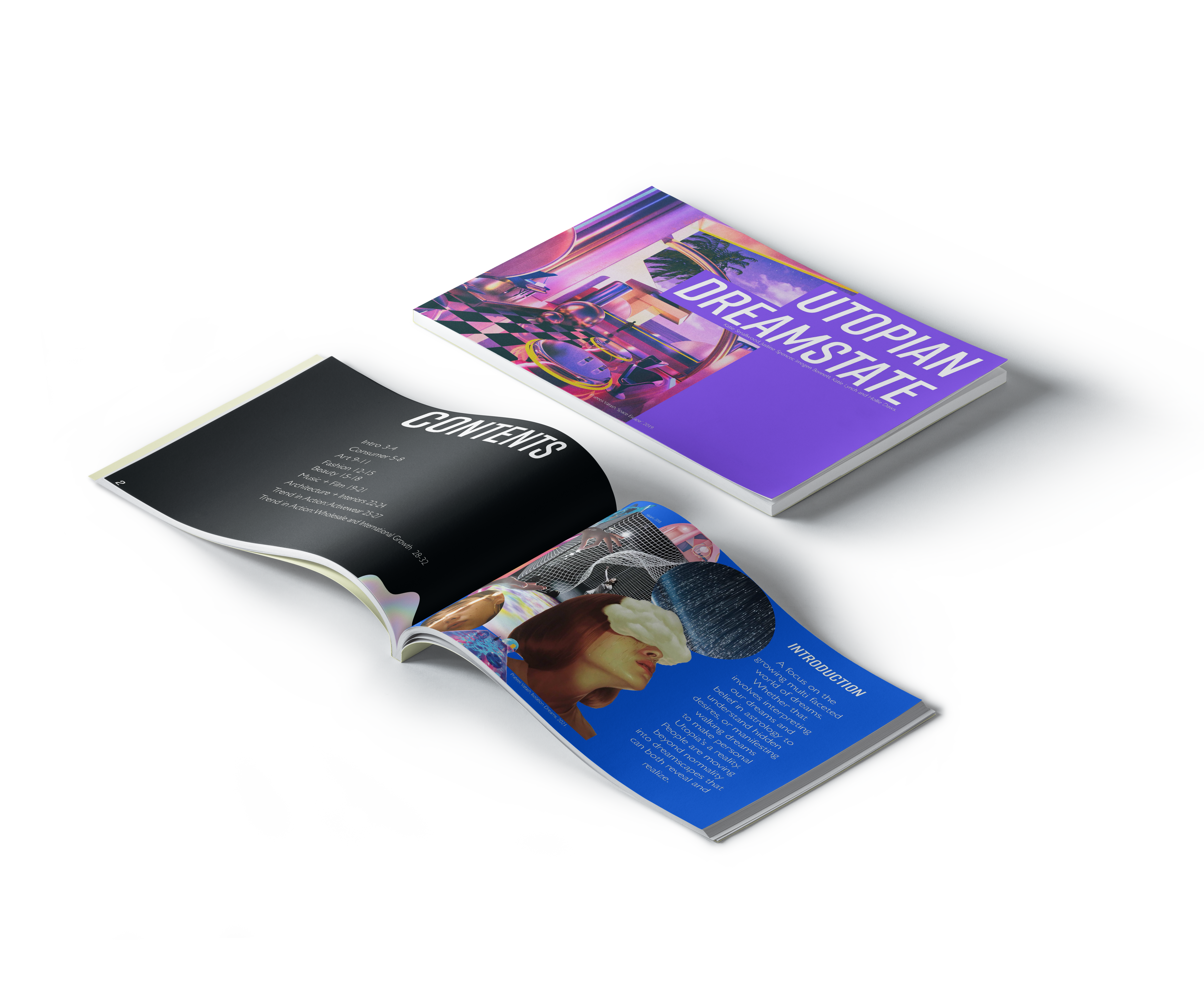 If your web browser doesn't have a PDF plugin, you can click here to download the PDF file


How did this trend manifest moving forwards?